A photo of pop music star Lady Gaga and all five living former presidents went viral on social media this weekend as the group united to raise money for disaster relief.
Former Presidents Jimmy Carter, George H.W. Bush, Bill Clinton, George W. Bush and Barack Obamagathered for a benefit concert at the One America Appeal fundraiser. She was invited to perform at the fundraiser.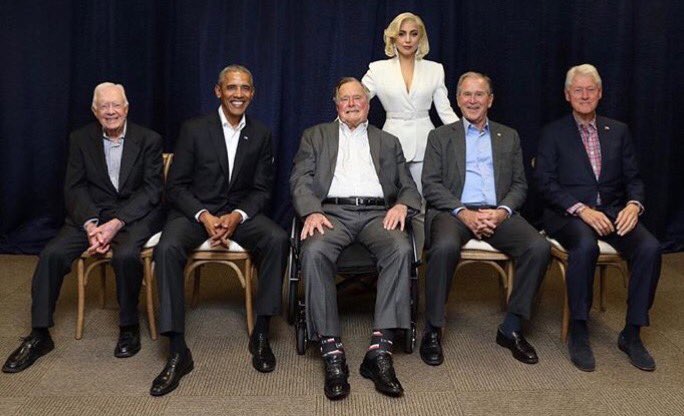 The five leaders joined together to raise money for victims of the recent hurricanes that have devastated the U.S.
The joint effort has raised $31 million so far for disaster relief, the campaign announced hours before the concert.
Lady Gaga performed her song "Million Reasons" at the concert, and a photo of the pop star with the presidents quickly went viral on social media, with a few Twitter users joking that Lady Gaga fit right in with the group.
 The reason Lady Gaga fits right in with the group is obvious. They all part of the Illuminati family.
Source: