Jehovah's Witnesses accused of silencing victims of child abuse
Scores of alleged victims come forward and describe culture of cover-up in religious group in UK
---
More than 100 people have contacted the Guardian with allegations of child sexual abuse and other mistreatment in Jehovah's Witness communities across the UK.
Former and current members, including 41 alleged victims of child sexual abuse, described a culture of cover-ups and lies, with senior members of the organisation, known as elders, discouraging victims from coming forward for fear of bringing "reproach on Jehovah" and being exiled from the congregation and their families.
A Guardian investigation also heard from 48 people who experienced other forms of abuse, including physical violence when they were children, and 35 who witnessed or heard about others who were victims of child grooming and abuse.
The stories told to the Guardian ranged from events decades ago to more recent, and many of those who came forward have now contacted the police.
They told the Guardian about:
An organisation that polices itself and teaches members to avoid interaction with outside authorities.
A rule set by the main governing body of the religion that means for child sexual abuse to be taken seriously there must be two witnesses to it.
Alleged child sex abuse victims claiming they were forced to recount allegations in front of their abuser.
Young girls who engage in sexual activity before marriage being forced to describe it in detail in front of male elders.
A solicitor representing some of the alleged victims said she believed there were thousands of complainants in the UK and that the people who have contacted the Guardian were "just the tip of the iceberg".
"Within the Jehovah's Witnesses there is an actual silencing and also a network where if someone went to the elders and said 'there is a problem with this' and they believe you, the whole thing will be dealt with in-house. But often these people are not dealt with, they are either moved to another congregation or told to keep their head down for a few years," she said.
Another victim, who did not want to be named, said she was abused by a ministerial servant (someone with congregational responsibilities) in the organisation in the 1970s.
"I was sexually abused many times a week from the age of three until I was 12. Congregation elders knew that when I told them, at 12, what had been happening. No steps were taken to tell the police. I had to tell three male senior figures what had happened. Imagine that? A young girl telling a bunch of men what this man did to me. I wasn't even allowed to have my mother there with me."
After she went to the police about what had happened, the person who abused her pleaded guilty and was eventually convicted. "The Jehovah's Witnesses should lose their charity status as they are not protecting children," she added. She said she had mental health issues as a result of what happened and how it was dealt with.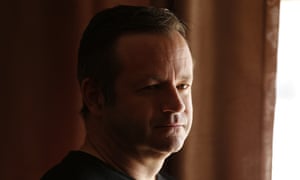 Jason Munro, another alleged victim of sexual abuse who waived his right to anonymity, could not give details of his case due to a current investigation but said: "I am completely horrified by the Jehovah's Witnesses … I didn't get support and I experienced 10 years of abuse. Elders knew in my teens about the abuse but it was never a case of 'let's get this person the professional help he needs'."
When a Jehovah's Witness experiences sexual abuse they are supposed to report it to elders, who are always men, who will take further action if there is a second witness to the offence. The perpetrator will then be called before a judicial committee if they admit abuse or if there is a second witness.
"This causes further trauma to the victim and coupled with the two-witness rule, is undoubtedly the reason that so many victims have never reported it," said Kathleen Hallisey, senior solicitor in the abuse team at Bolt Burdon Kemp, who is currently acting on behalf of 15 alleged victims.
She also noted that the problem with the two-witness rule in the context of sexual abuse was that there were rarely witnesses to it, "meaning that [these] reports … are usually dismissed".
It has been reported that the headquarters of the Jehovah's Witnesses in the UK, the Watch Tower, holds a database of abuse allegations made within the organisation but has yet to hand it over to authorities.
The Charity Commission launched an investigation in 2013 looking into the Manchester New Moston congregation of Jehovah's Witnesses, concluding that it did not deal adequately with allegations of child abuse made against one of the trustees.
The commission is still running an inquiry into the main government body of the group, the Watch Tower Bible and Tract Society of Britain. This is examining the child safeguarding policy and procedures further.
Following the investigation into the Manchester New Moston congregation last year, the Watch Tower changed its policy so that victims are no longer required to confront their abuser face to face.
However, the then elder – who left in 2012 over how the case was handled – said that this rule was not followed by everyone and when he raised this as a concern he was told to back off.
"I hugely regret the fact that I wasn't able to do anything at the time and I didn't have the strength. And that lives with me," he said.
Other former Jehovah's Witnesses told how they were forced to share personal sexual experiences at a young age, after breaking rules set by the religion. [Note: This a similar method used by Masons and other secret societies to control and manipulate]
One woman, who wished to be anonymous, was called to a meeting with elders after she had sex at 15, which goes against the rule of no sex before marriage. "This meeting was three older men and me, a scared 15-year-old, who had just had sex for the first time. They had to know all the details before they chose my punishment," she said.
"I had to answer questions like, did it hurt? Where were you? Did you enjoy it? I don't think any child that age should ever be in that situation."
A former elder described how a congregation responded when a 13-year-old girl had sex. A judicial committee was called, and she was disfellowshipped and eventually asked to leave her parents' house.
The Guardian also heard from those who described strict upbringings and a culture of hierarchy which meant physical and other psychological abuse were rife and often ignored.
Stephanie, a former Jehovah's Witness, said that when she reported her own experience of domestic violence she was told by elders to do nothing.
The accused "remained in the congregation with privileges and authority. Later, when I came out to the congregation elders as gay, they sent two men to my house … and asked me in detail about sex and masturbation," she alleged.
Operation Hydrant, a British police investigation into allegations of non-recent child sexual abuse, said that it was dealing with 45 potential victims of child abuse within a Jehovah's Witness setting. It said allegations could be made by a third party which either identifies – or does not identify – a potential victim.
Based on the Guardian's findings, the commission said its inquiry into the Watch Tower Bible and Tract Society of Britain, the Jehovah's Witnesses' governing body in the UK, was continuing and it encouraged anyone affected by safeguarding in congregations of Jehovah's Witnesses in England and Wales to come forward.
Hallisey said: "Given the number of Jehovah's Witnesses in the UK, and what we know about the pervasiveness of abuse in the organisation, there are likely to be hundreds and probably thousands more victims. This is truly just the tip of the iceberg."
She said the independent inquiry into child sexual abuse should investigate. "It is absolutely critical that IICSA investigates the Jehovah's Witnesses … This is actually a public safety issue. The person knocking on your door or handing you literature in the street could be an accused or even admitted paedophile," she said.
An IICSA spokesperson said that while it was currently delivering its existing programme, the panel would "consider calls for a Jehovah's Witnesses-specific investigation carefully" as work progressed.
In a statement, the Jehovah's Witnesses said that safeguarding children was of the utmost importance.
They said that a victim and their family had the right to report allegations of child abuse to the police, and that the principle of sufficient evidence was a scriptural rule not related to reporting an allegation of crime to the authorities. "Elders treat victims of child abuse with compassion, understanding, and kindness. Elders will conduct a scriptural investigation of every allegation of child sexual abuse," they said.