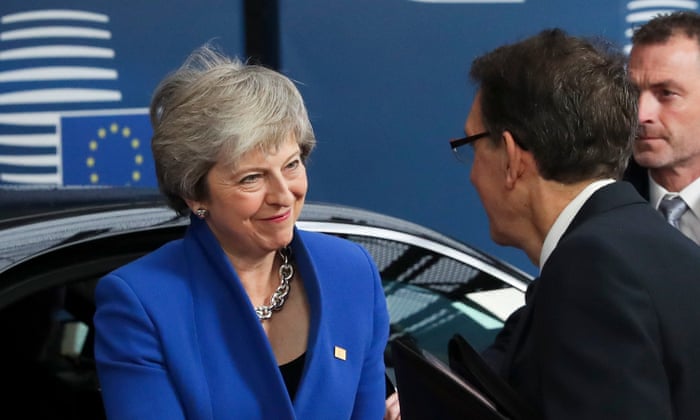 Theresa May insisted her deal would finally stop Britain bickering over Brexit
---
THERESA May has pleaded with her MPs to back her Brexit deal so Brits can finally stop arguing about it – after leaders signed it off at a historic summit today.
As Britain moved a step closer to our exit, the Prime Minister insisted it was "time to move on" and her deal was "the only possible deal" that could be secured.
At a press conference this lunchtime after meetings with other leaders she said in a direct pitch to her wavering MPs: "The British people don't want to spend any more time arguing about Brexit.
"This will allow us to come together again as a country."
And Mrs May insisted that it was the only one available – as she geared up for the fight of her career to get it passed by MPs in the Commons.
100 Tory MPs alone are set to vote against it when it comes to the Commons, and DUP ally Arlene Foster threatened to bring down the government altogether by pulling the plug on their support.
Mrs May also dodged again questions on whether she would quit if her deal is rejected in the Commons, and slapped down more calls for a second referendum.
EU boss Jean Claude Juncker forcefully warned MPs that there was no other option up for grabs in a press conference just minutes before Mrs May.
He said: "This is the best deal we could have achieved."
He went on: "Those who think by rejecting the deal they would have a better deal will be disappointed."
And his EU colleague Michel Barnier told MPs it was time for "everybody to take their responsibilities" as leaders joined a charm offensive to try and help Mrs May seal it all off.
The Frenchman insisted to reporters that "we will remain allies, partners and friends" after spending months getting the 600-page deal ready.
But Mr Macron vowed to fight for access to Britain's waters in a future trade deal.
He said the issue would be a "key point of future negotiations" and insisted the French would "defend access as part of the indispensable balance".