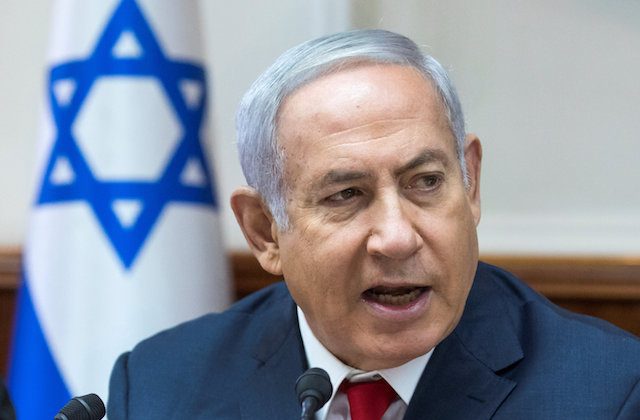 Updated: May 30, 2019
---
JERUSALEM—Israeli lawmakers voted to dissolve parliament early on Thursday, paving the way for a new election after veteran Prime Minister Benjamin Netanyahu failed to form a coalition government before a midnight deadline.
The Sept. 17 ballot will be Israel's second this year.
It spells unprecedented upheaval even for a country used to political infighting and is a big blow to Netanyahu, who had claimed victory in the last election on April 9.
Parliament's 74-to-45 vote took place just minutes after a midnight deadline for Netanyahu to assemble his fifth government.
The turmoil arose—officially, at least—from a feud over military conscription between Netanyahu's presumed allies: ex-defense minister Avigdor Lieberman, a far-right secularist, and ultra-Orthodox Jewish parties.
Those parties want young religious scholars exempted en masse from mandatory national service. But Lieberman and many other Israelis want them to share the burden.
Netanyahu denounced the draft spat as a "Kafkaesque" ruse.
"It's just unbelievable. Avigdor Lieberman is now part of the left," he told reporters. "It is perfectly clear that he wanted to topple this government … to cobble together a few more votes."
Yet the new ballot represents less of a setback for Netanyahu than the alternative, in which Israel's president, Reuven Rivlin, could have asked another politician to try and form a ruling coalition.
Faced with the prospect of having to step aside and watch one of his political rivals push him to the margins, Netanyahu instead drummed up votes to dissolve the 120-seat Knesset.
Netanyahu signaled he will run in the next election, telling reporters: "We will win." The spokesman for his conservative Likud party sent out a text emoji showing a smiling Netanyahu with the message: "Get out and vote."
April Election Win
But the failed coalition building of a 69-year-old leader who just weeks ago was hailed by supporters as a political "magician" may open rifts and stir up challenges within Likud.
Israeli Prime Minister Benjamin Netanyahu was hailed as a political "magician" when he cleared path to re-election on April 10, despite what he called a politically motivated "witch hunt" against him.
Related Coverage
At the time, analysts said the Likud party looked likely to muster enough support to control 65 of the Knesset's 120 seats and be named to head the next coalition government. But Netanyahu will now have to to head to the ballot box again.
A new election could complicate U.S. efforts to press ahead with Trump's peace plan in the Israeli-Palestinian conflict. Even before it has been announced, the Palestine Liberation Organization spurned it as a blow to their statehood hopes.
Hoping things will work out with Israel's coalition formation and Bibi and I can continue to make the alliance between America and Israel stronger than ever. A lot more to do!
The Trump administration is scheduled unveil its long-awaited Middle East peace plan for Israel and the Palestinian people during an international conference in Bahrain in June, the White House announced on May 19.
The plan will emphasize a path from "peace to prosperity" by encouraging investment in the West Bank and Gaza Strip, according to a joint statement from the United States and the Kingdom of Bahrain.
Government and business leaders from the Middle East will flock to the conference, in an effort to start the economic stage of the peace plan, senior U.S. officials said. The plan also includes proposals for resolving political issues at the core of the decades-long conflict between Israel and the Palestinians.
A group arrived in Israel on Wednesday and planned to meet Netanyahu on Thursday. "Lots to pray for!" tweeted one of the envoys, Jason Greenblatt, from Jerusalem's Western Wall.
First elected in the late 1990s, Netanyahu has been in power for the past decade. In mid-July, he will overtake Israel's founding father, David Ben-Gurion, as longest-serving premier.
---
By Dan Williams. With additional reporting by Epoch Times reporter Ivan Pentchoukov.