Analysts have studied a report from North Korea's Korean Central News Agency, which was accompanied by a few images, and determined that the "projectile" fired by North Korea Saturday morning, was, in fact, a short-range ballistic missile.
In addition to images released by KCNA, independent analysts managed to capture images of the launch.
But before Korea hawks in the US start accusing Kim Jong Un of playing Washington with his pursuit of de-nuclearization, Bloomberg reports that, while the test may have violated United Nations sanctions on North Korea, it appears to have stopped short of breaking Kim's promise to Trump to refrain from testing long-range missiles that could threaten the US. This would suggest that the launch was merely a sign of frustration and a warning by the North.
In a Saturday tweet, Trump brushed off reports about the missile launch, insisting that Kim wouldn't do anything to jeopardize talks. It appears he was correct in that assessment.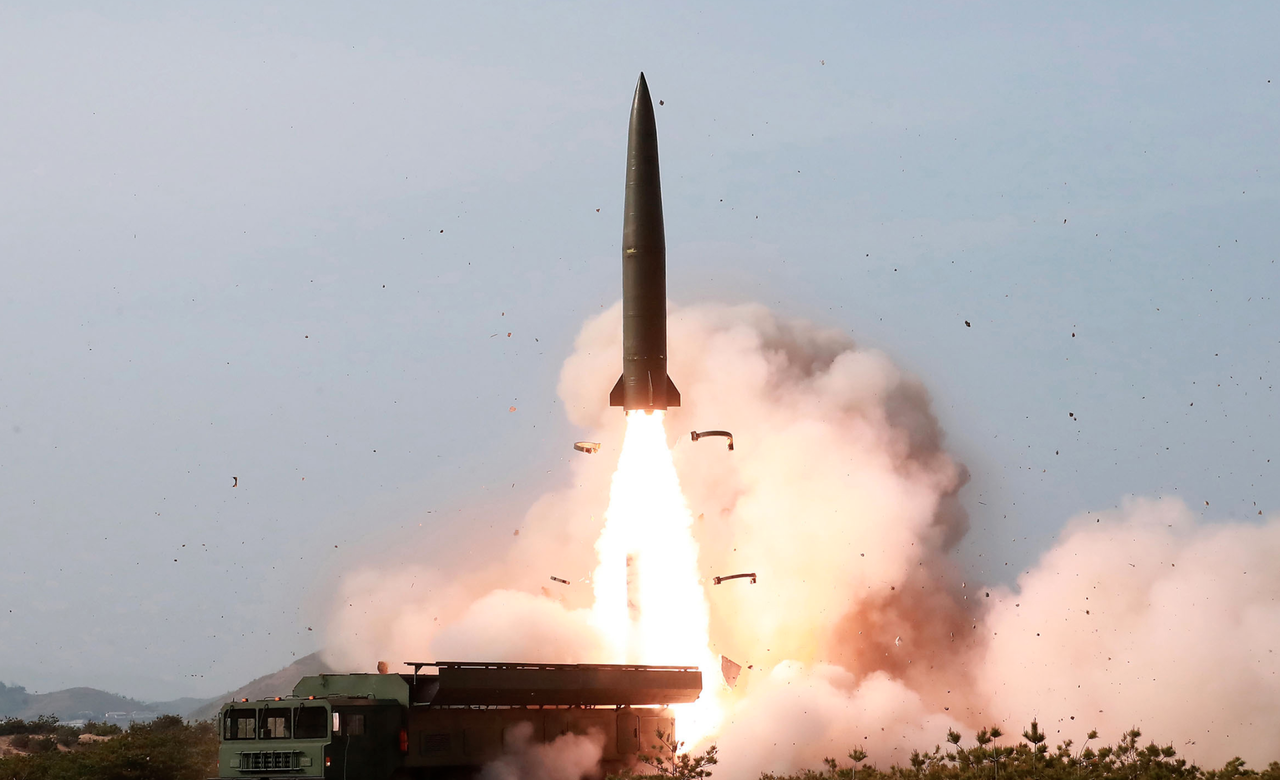 South Korea's Defense Ministry issued a statement on Sunday saying "based on what was analyzed until now, what we understand is that (North Korea) launched many 240mm, 300mm multiple rocket launchers including new model of tactical guided weapons & assess that the range is about 70-240km."
Lindsey Graham, one of the most prominent North Korea hawks, warned in a tweet that the launches could "change the equation in a dangerous and dramatic fashion."
One analysts claimed that while the launch was undoubtedly the most significant provocation from the North since hostilities were put on hold in late 2017, South Korea appeared to be backing away from forcefully condemning its northern neighbor with its language describing the missile as a "projectile," which appeared to suggest that the launch might have just been an artillery drill. Though a spokeswoman for South Korea's president did condemn the launch for threatening the carefully constructed peace between the two powers.
Nathan Hunt, an independent defense researcher, said the South Korean statement was "skirting over" North Korea's ballistic missile launch. "They did indeed test a new short-range missile, or as others call close-range ballistic missile, and this was not just an artillery drill," Hunt said.

Either way, the exercise was Kim's most significant provocation since he launched an intercontinental ballistic missile in November 2017, declared his nuclear weapons program "complete" and opened talks. Kim has expressed increasing frustration since Trump refused his demands for sanctions relief and walked out of their second summit in Hanoi in February.
During a meeting with Russian President Vladimir Putin last month, Kim accused the US of acting in "bad faith" by refusing to compromise in its talks with the North, which were stalled even before Trump walked away from the table during a summit between the two leaders in Hanoi.
Another analyst said the missile appeared to be a short-range weapon similar to a Russian Iskander. She also slammed Trump for trying to "pretend" he's making progress with North Korea.
The weapon featured in the KCNA photograph appeared to be a solid-fuel ballistic missile similar to a Russian Iskander, said Melissa Hanham, a non-proliferation expert and director of the One Earth Future Foundation's Datayo Project. North Korea had unveiled a similar weapon, which could be stored while fueled, deployed and fired with less detection time, during a military parade in February 2018.

"Looks like Donald Trump is ignoring it, because it doesn't fit into his narrative," Hanham said. "He wants to pretend that he is making progress in North Korea and that they wouldn't test a new missile."
The timing of the launch was also significant: It came days ahead of a visit by US Special Representative Stephen Biegun to South Korea and Japan. Some also  speculated  that it could have been a gesture of contempt ahead of the restart of joint military exercises between South Korea and the US.