2 April 2019
---
FCAI and AADA declare Labor party's 2030 electric vehicle plan to be nice in theory, but ultimately unrealistic for Australia
In just ten years, all of the one million vehicles currently sold per year (a figure likely to grow), will be electric; including hatchbacks, SUVs, four-wheel-drives, and dual-cab utes. That's according to The Greens party, which proposed a ban on fossil fuel vehicle sales by 2030. Sure… it'll never happen.
However, we might be forced to meet in the middle: the Australian Labor Party (ALP) has detailed its National Vehicle Electric policy that proposes 50 percent of all Australian vehicles sales will be electric by 2030. Before that, half of all government purchases and leases of passenger vehicles need to be electrified models by 2025.
Read next: Senate wants race cars to kickstart EV revolution
Both the Australian Automotive Dealer Association and the Federal Chamber of Automotive Industries have commented on the proposal, suggesting it is good in theory but unrealistic.
"Achieving a target of 50 percent of new car sales is ambitious and will require a significant improvement in affordability of electric vehicles and related charging infrastructure," said AADA CEO David Blackhall.
"However, this target is more constructive than a policy which seeks to ban the sale of new internal combustion engine vehicles," he said, referring to The Greens blanket ban policy.
FCAI chief executive Tony Weber said that beyond being ambitious, a 'considered and pragmatic' approach is required to cater for Australia's unique geography and automotive requirements.
"A well thought out introductory plan that includes tariff and tax relief, financial and non- financial incentives and the provision of comprehensive infrastructure will need to be implemented if the targets are to be achieved," said Weber.
"We need to have a realistic and stepped approach to the implementation of emissions targets."
It's a proposal that requires electric vehicles that have just 0.2 percent market share to blossom to cover 50 percent of sales 11 years from now. Perhaps someone has gotten a bit too comfortable in the back of their chauffeur driven car.
Preparing the world for a current affair: the future of electrification
As Wheels discovered during its enlightening Electric Vehicle Megatest – Australia's most comprehensive EV comparison test – driving just four electric vehicles to recharge at one of the country's best-equipped charging stations was about as simple as taking a bath with a cat.
One of the cars couldn't even plug in at the world-class station, requiring a slow 17 hour recharge from an up-rated 15 amp power point.
All this just to get back to Melbourne which was a little under 200km down the road. A short drive made all the more uncomfortable due to having the aircon switched off to save a few watts.
In terms of how long it currently takes to recharge an EV, we can look, at best, to the upcoming Porsche Taycan that is not yet on sale. It can recharge 100km of range in 4 minutes when connected to a special high-voltage charger that will be installed at Porsche dealerships. There are not many of those.
Plugged into a normal fast-charging socket, the time spent standing around is much longer. It's not the ideal scenario when you consider how long it takes for a conga line to get through the local servo.
Obviously, Australia needs far greater electric vehicle infrastructure (without even considering manufacturer standardisation so you don't get caught out) to support anything like the over 500,000 electric vehicles Labor suggests should be put on the road each year from 2030.
Read next: 2018 Geneva Motor Show: Audi E-Tron prototypes hit town
ALP leader, Bill Shorten, has confirmed there will be $200 million of funding for infrastructure, installing much-needed charging stations around Australia, but Queensland's new superhighway – littered with 18 superchargers for the state's 700 EV owners – was installed at a cost of around $200,000 a pop. Spread over the expanse of Australia's huge road network, that $200 million isn't going to go too far, particularly when the first round of chargers are likely to be slotted into the Government's own backyard to support its 2025 proposal.
The ALP has also recommended a new emissions target for light vehicles of 105g CO2/km. The target, which does not have a date, is a more realistic goal towards reducing emission from vehicles. The new target is more than the current European standard but inline with the US, accounting for Australia's taste for larger vehicles and work utes. But first,t we need to fix Australia's filthy fuel quality.
But what of the diesel workforce, the biggest-selling segment that topped almost 150,000 sales (15 percent of the market) last year?
Energy Minister Angus Taylor spoke took aim at Labor's optimistic plan, saying "I don't know what tradies are going to do."
Editor's Comments
And that's just the point – we see ad after ad on TV, utes and 4 wd drives –  all Petrol vehicles being offered.
Indeed, the electric driving range is shrink-wrapped from the manufacturer claims when towing a load.
There's also the problem of growth. It's a nice idea that we'll all plug into a household socket and recharge overnight, and in an ideal world we'd all have solar panel and battery packs installed in the house for fully sustainable recharging.
Read next: Australia's EV charging network
As it is, more and more of Australia's growing population don't even have a garage or a spot with a socket.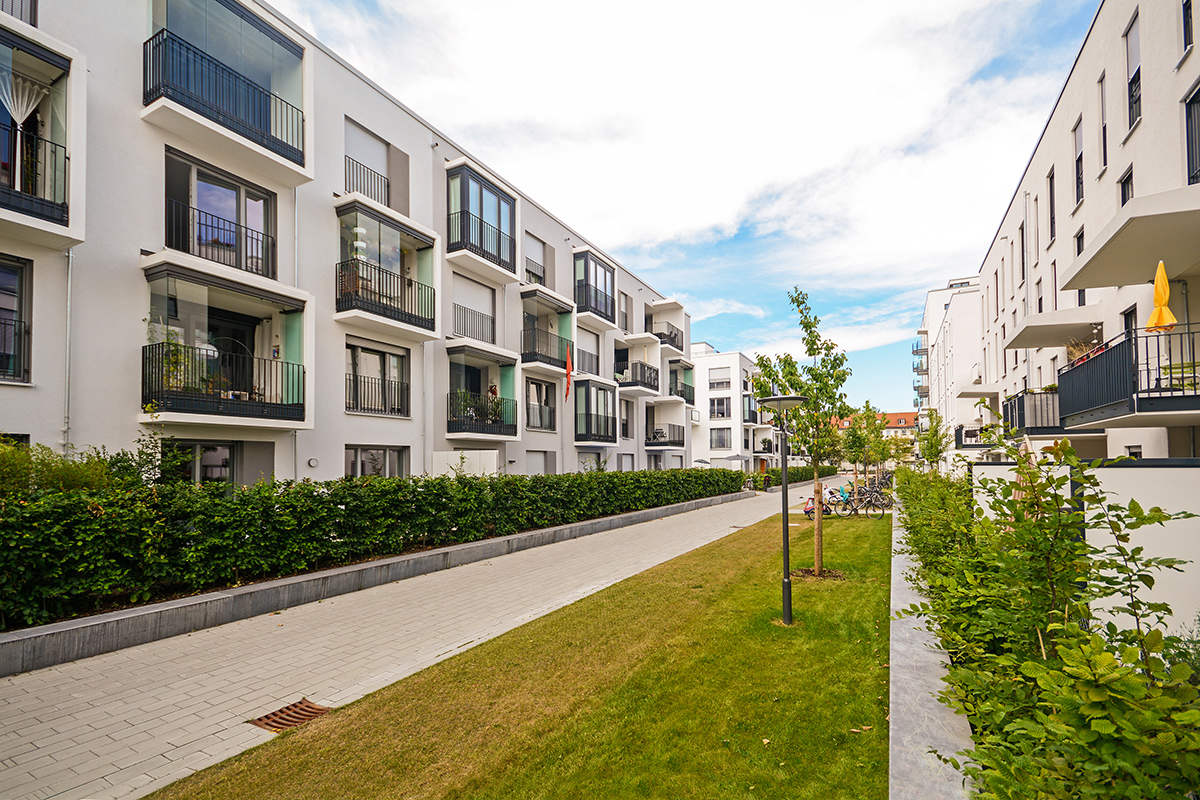 Apartment living only complicates the recharging issue.
We've also been shutting down our mega-watt producing coal plants that pump out electricity regardless of the time of day or what the weather is doing, so, actually producing reliable power, and at a reasonable price, is surely the more important priority. A horse for the carriage.
Of course, it is us that have to stump up for the things, too. As it stands, there's not much variety and they're all expensive. The latest Hyundai Kona Electric, a flag bearer of the affordable electric vehicle, is a small electric SUV spinoff from the same model with a petrol engine. In petrol-powered trim, it costs $29,500, as an electric, $59,990.
Look at these prices from New Zealand 
Hyundai Ioniq EV – $59,990, range 200km+ real world
Nissan Leaf – $59,990, WLTP range 270km
LDV EV80 cab/chassis – $64,990, range 190km with a half load
Hyundai Ioniq EV Elite – $65,990, range 200km+ real world
Kia Niro EV EX289 – $67,990, WLTP range 289km
Volkswagen e-Golf – $68,490, range 220km real world
Renault Zoe Z.E. – $68,990, range 300km+ real world
LDV EV80 van – $69,990, range 190km with a half load
BMW i3 – $72,200, range up to 260km real world
Kia Niro EV EX455 – $73,990, WLTP range 455km
Renault Kangoo Z.E. 2 seater – $74,990, range 200km+ real world
Renault Kangoo Z.E. 5 seater – $77,990, range 200km+ real world
​Hyundai Kona Electric – $77,990 range 400km+ real world
Hyundai Kona Electric Elite – $83,990, range 400km+ real world
BMW i3s – $85,900, range up to 260km real world
Model S Standard Range – $134,800, WLTP range 450km
Model X Standard Range – $142,600, WLTP range 375km
Jaguar I-Pace S – $144,900, WLTP range 470km
Tesla Model S Long Range – $151,600, WLTP range 610km
Audi e-tron 55 – $148,500, WLTP range 417km
Tesla Model X Long Range– $159,400, WLTP range 505km
Jaguar I-Pace SE – $154,900, WLTP range  470km
Audi e-tron 55 Advanced – $157,000, WLTP range 417km
Tesla Model S Performance – $166,300, WLTP range 590km
Jaguar I-Pace HSE – $164,900, WLTP range 470km
Tesla Model X Performance – $174,100, WLTP range 485km
An avalanche of electric vans over the next few years.
New plug-in hybrid electric vehicles
​If you are willing to keep burning some petrol in the mix with your electric running, then a plug-in electric vehicle (PHEV) could suit you, as they do offer the best blend of daily electric commuting and range-anxiety-free open road running that is better suited to New Zealand's terrain.
There is also a lot more choice in here as well, right from the ultra-frugal Toyota Prius Prime and the ridiculously practical and usable Mitsubishi Outlander PHEV, right up to the insanely fast and powerful Porsche Panamera Turbo E-Hybrid that will sprint form 0 to 100km/h in 3.4 seconds and boasts a combined average fuel economy of just 2.9L/100km.
Editor's Comments:
Like anyone I want to save, or a least help the planet, but not at these prices. Even if I was to want to, I couldn't. The cost is just too prohibitive.
I currently drive a $13000.00 Petrol powered SUV.
$60,000.00 just to make my drive less guilt free?
If I was to use a comparison, this Shorten revolution, is no different from the days of the Horse and coach of the 1890s, and the introduction of motor cars.
Again at that point, the car was an expensive toy for the rich and affluent, as is this electric car caper!
Photograph of the Hon. C.S. Rolls' autocar with HRH The Duke of York, Lord Llangattock [Rolls' father], Sir Charles Cust and the Hon. C.S. Rolls as occupants", taken by John Howard Preston. Charles Stewart Rolls went on to co-found Rolls-Royce in 1904. The photograph shows 'The Hendre', the family's gothic mansion in Monmouthshire.
Tesla expands mobile servicing Australia-wide
The Kona is no doubt one of the better offerings we've seen of an EV in Australia. That price is actually fairly sharp compared to an around-$50k EV hatchback, and it has a claimed 'real world' driving range of 449km. But it's not the car you'd want to road trip in with the family. Beyond being a size too small, you'll be waiting 54 minutes at a hard-to-find fast-charge station to get to 80 per cent battery capacity.
No doubt, the queue will be longer than the entrance to a theme park in January.
The goal is positive; reducing emissions so the atmosphere is cleaner. But the government should have done more to help this long ago, like putting regulations on our terrible fuel quality. There are some incredibly clean petrol engines but we can't run them because our fuel is so bad.
Here's hoping that at least one bright spark will realise we need to be better prepared before EV's go full steam ahead.