In the turmoil Bitcoin is up 10 days in a row, surging above $6300 this morning (as China tensions have escalated)…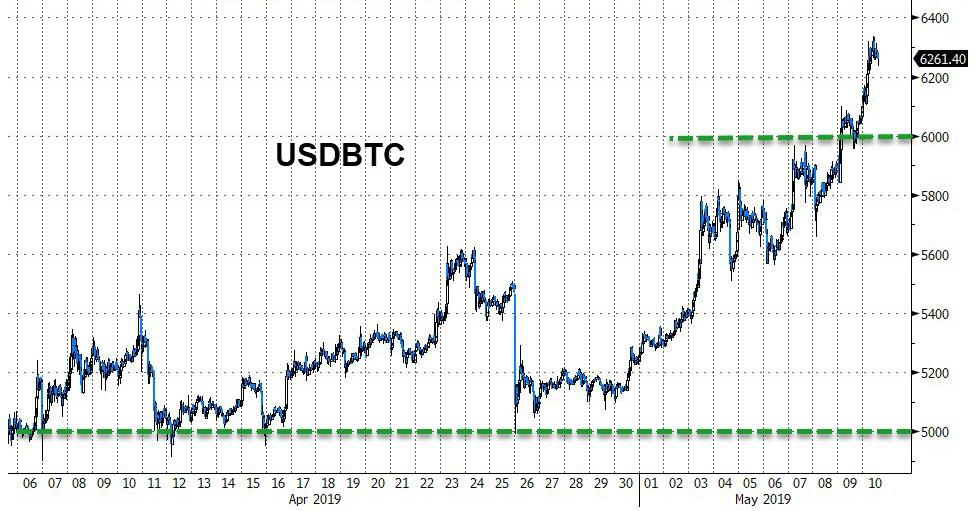 And Ethereum has followed the trend, albeit as the smaller cryptos have seen a lot of noise and tended to drift a little lower…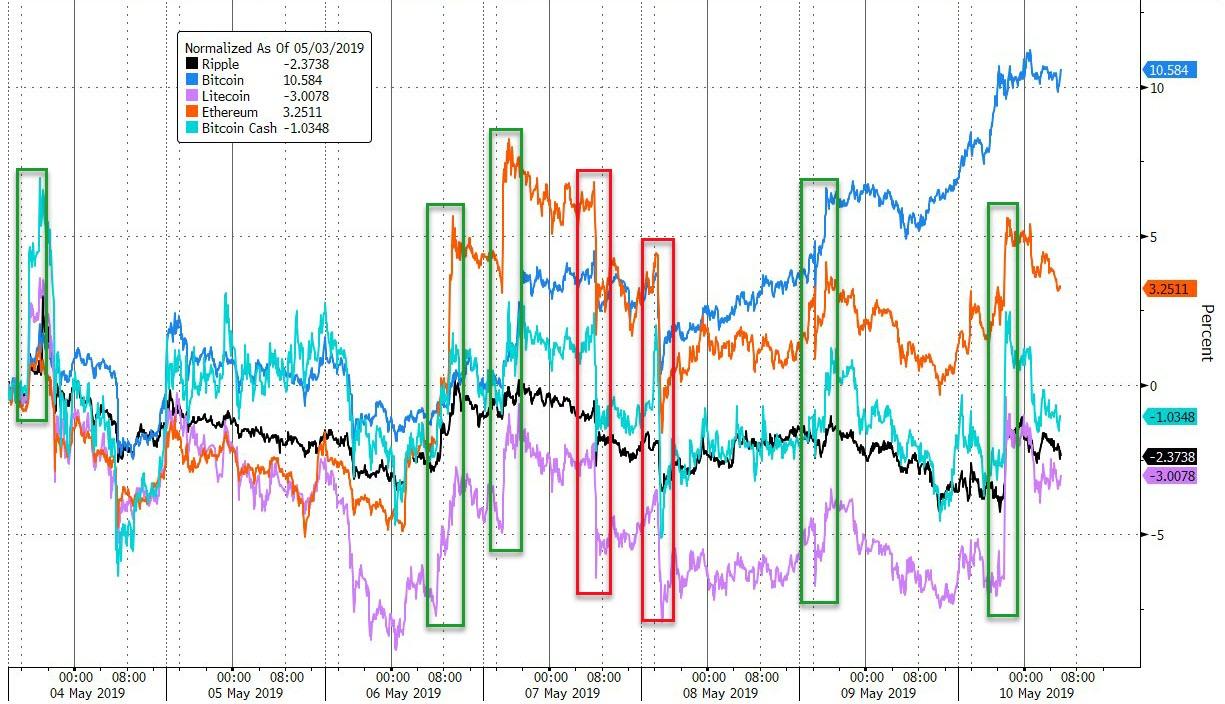 But, as CoinTelegraph reports, Galaxy Digital CEO Michael Novogratz said that he expects further gains with bitcoin set to beat its all-time-high price within 18 months. Novogratz made his remarks during an interview with mainstream media CNN published on May 9.
Michael Edward Novogratz (born 1964) is an ex-hedge fund manager, formerly of the investment firm Fortress Investment Group.[1] He was ranked a billionaire by Forbes in 2007 and 2008.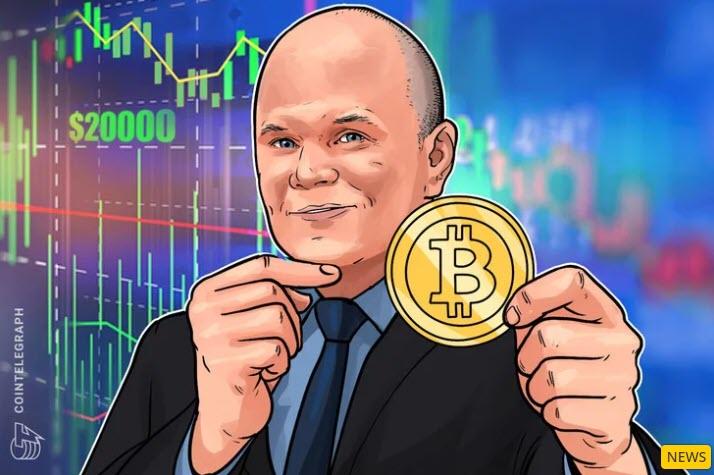 image courtesy of CoinTelegraph
During the interview, Novogratz also said that he believes that $6,000 is probably a stall point, and the next one will be $10,000.
Moreover, he expressed the belief that this time, other cryptocurrencies "aren't going to go up nearly as quickly." He explained:
"The other coins, Ethereum being the next biggest, Ripple…they have to prove use case, right?"
Novogratz pointed out that out of the 118 elements present on the periodic table, only "gold has store of value just because."
This is in line with what he said in February, when he argued that bitcoin occupies a unique place in the cryptocurrency landscape, and that it "is going to be digital gold, a place where you have sovereign money."
Novogratz then stated that there are other elements, such as copper, that we value because we use them. According to Novogratz, just like copper, altcoins need to prove their use case in a similar way, "and that means getting people in their community, getting developers, and programmers, and being worthy of something."
When asked about how concerned the public should be about breaches such as yesterday's hackof cryptocurrency exchange Binance, he said that "they should be somewhat concerned." Still, he pointed out that "even the most aggressive exchanges only keep a certain amount of their coins on what's called a hot wallet," and that because of the reserves, no investor has lost his money.
Furthermore, Novogratz said that he expects regulators to take action and added:
"We think all the exchanges should go to a process where they almost self regulate, right? They do what the regulators want beforehand."
When asked why the prices did not react negatively to the hack, Novogratz expressed the idea that bitcoin is currently in a bull market, stating "in bull markets, markets can digest bad news. We're in a bull market."
As Cointelegraph reported earlier today, when debating economist and notorious cryptocurrency critic Nouriel Roubini, Novogratz pointed out bitcoin's recent recovery and concluded:
"The debate is over, bitcoin won. It is now seen by people all around the world as a legitimate place to [store] their value."
| | | |
| --- | --- | --- |
| Feature | Gold | Bitcoin |
| Scarcity | Yes | Yes |
| Utility | Yes | Yes |
| Indestructible | Yes | Yes |
| Not likely to degenerate or lose the shape of form | Yes | Yes |
| Uniformity | Yes | Yes |
| Acceptability(Is it accepted all over the world?) | Yes | Yes |
| Divisibility(Can be broken into the fraction of proportional value) | Yes | Yes |
| Shiny | Yes | No |
| Electronic | No | Yes |
| Can be sent instantly | No | Yes |
As you can see, bitcoin serves all the same purposes as gold. The difference is that it is not shiny but can be sent instantly and is accepted all over the world.
Supply and demand are rather expansive when we try to understand why things like bitcoin have value, as there are a number of factors that affect supply and demand.
Some have argued that Bitcoin's recent gains have not accidentally coincided with an escalation in the US-China trade war (which we recently speculated on) as tariffs create geographic arbitrage, which encourages smuggling and drives money off-grid… and ultimately fuels cryptocurrencies.