A new report from Australian Broadcasting Corporation (ABC) reveals Australia is building a new naval port on its northern coast, near Darwin, able to support thousands of US Marines as part of Washington's efforts to counter rising China in the Eastern Hemisphere.
This comes at a time when Washington is falling into Thucydides Trap, referring to China, the rising power, challenging the US, the status quo, could one day lead to a shooting war somewhere in the heavily contested South China Sea and western Pacific waters.
The "secret plan" was revealed on Monday by ABC, which quoted multiple defense and government officials as saying the new naval port would be 25 miles from Darwin, the capital of the Northern Territory. The exact location is at Glyde Point, a site with relatively deep-water access that will one day allow large warships to dock.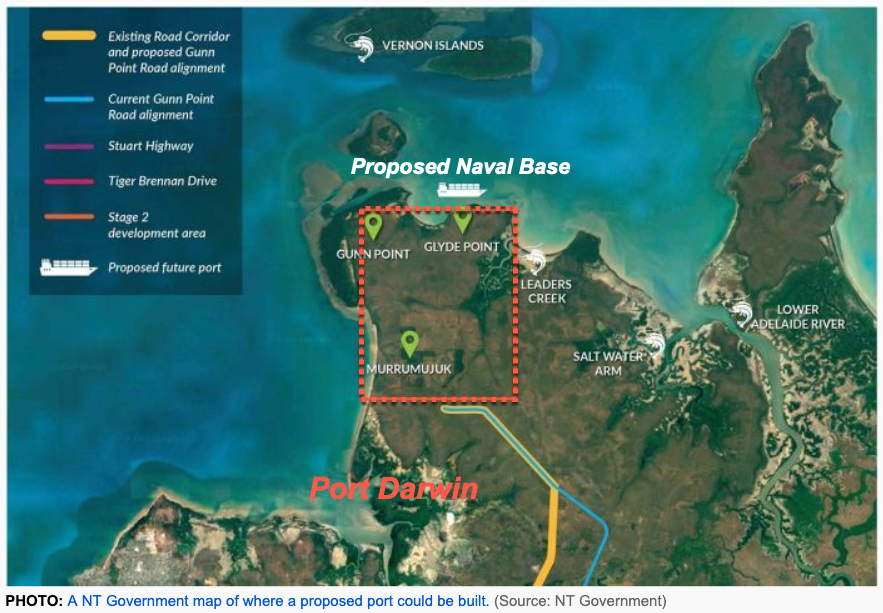 The new port would allow the US military to dock larger warships than at Port Darwin. It also offers a vantage point to manage escalating tensions on the South/East China Sea.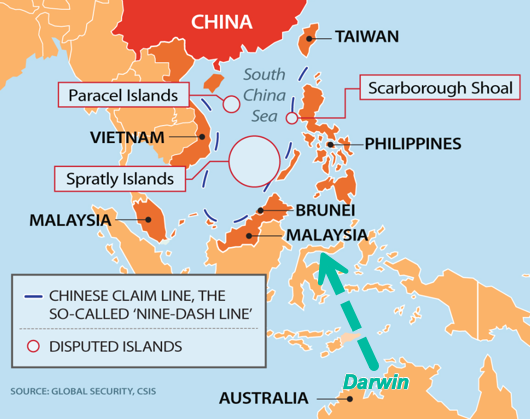 Port Darwin was recently leased out to a Chinese-owned company Landbridge for 99 years. It's starting to become more evident why the US is rushing to establish a presence in the region.
In the last several years, Darwin has seen a growing presence of US Marines. The latest deployment of 2,500 Marines earlier this year was one of the biggest rotations ever.
Government officials provided no details to ABC about costs associated with constructing the new port. The Morrison Government and the US Embassy in Australia haven't officially announced plans for the new port.
"It's clear the Americans intend to stay in the region to reinforce their presence, to reinforce the alliance, and so a facility like this would be quite a logical development I think," Rory Medcalf, a security analyst from the Australian National University in Canberra, was quoted by ABC as saying.
Many questions still remain on who is funding the new port and how many warships can it hold. It's very clear that the US' intent for the port is to counter a rising China in western Pacific waters. More evidence the American empire is preparing for war with China.