Radio Free Asia (RFA) has tweeted a disturbing video on its Twitter account on Saturday morning detailing how those who died of coronavirus in Wuhan, the outbreak area in China, were loaded up on a bus and taken "directly to the crematorium."
RFA said (in a translated tweet): "[Latest Situation of Wuhan Fifth Hospital] Some Wuhan citizens entered Wuhan Fifth Hospital on February 1st and found many patients who died of pneumonia. The corpses were packed directly to the crematorium. Paramedics are busy rescuing the dying patient."
RFA's video is in line with our report from Friday that said those who died of the deadly virus were hauled off to a crematorium in Wuhan by Chinese authorities.
DW News East Asia correspondent William Yang cited a report from the Chinese-language news outlet Initium, which said cremation facilities in Wuhan were receiving bodies directly from hospitals without proper identification and were excluded from the official record.
"So, there are reasons to remain skeptical about what China has been sharing with the world because while they have been more transparent about certain things related to the virus, they continue to be sketchy and unreliable in other aspects," said Yang.
"Without properly identifying these patients, which means there are patients who died from the virus but not adding to the official record. That shows the current death toll of 133 that we are seeing is way too low," he said.
The closet funeral home/ alleged crematorium is right down the street from Wuhan Fifth Hospital.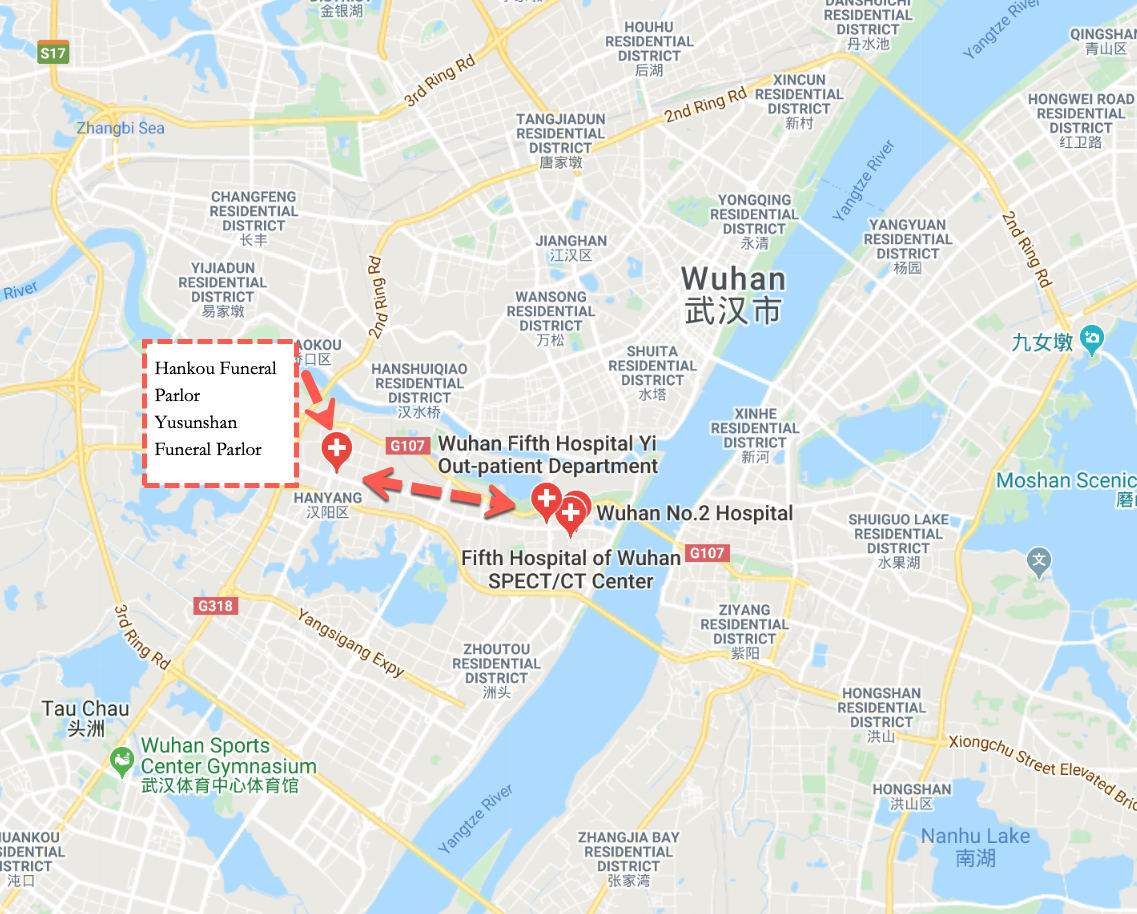 We noted Thursday night that over 100,000 Chinese had been placed under observation for suspected coronavirus.
The virus has uncontrollably spread across China, forcing the Trump administration on Friday to restrict entry into the US from the outbreak area.
Putting the coronavirus in the context of the deadly SARS epidemic, the coronavirus pandemic has now officially exceeded SARS in cumulative cases in just two weeks.