An app developed by a Democratic digital nonprofit group that botched the Iowa caucus results is run by former staffers for Hillary Clinton's 2016 campaign, Obama's presidential campaign, as well as Google, Apple and former DNC employees.
The app was created by Shadow, Inc., which was acquired in January 2018 by the nonprofit, ACRONYM and paid $60,000 by the Democratic Party for "website development" – which, according to the Huffington Post, was used to develop the app which caucus site leaders were supposed to use to upload the results at their locations. According to the Post, Shadow CEO Gerard Niemira, COO James Hickey and product manager Ahna Rao worked together on the Hillary for America campaign.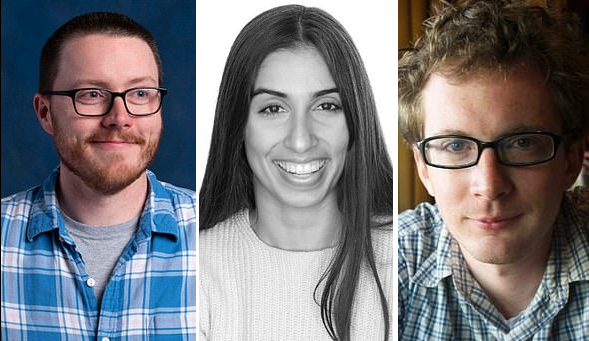 As the Washington Examiner reports, the Nevada Democratic Party also paid Shadow $58,000 for "website development."
Perhaps even more disturbing, however, is FEC filings which reveal Presidential candidate Pete Buttigieg's campaign paid the software company tens of thousands of dollars on July 23, 2019 for "software rights and subscriptions."
Buttigeig, the former mayor of South Bend, Indiana, claimed victory on Monday night before any official numbers were in, saying in a tweet that he was "going on to New Hampshire victorious." His campaign claims they paid Shadow for "text messaging services to help us contact voters."
ACRONYM CEO Tara McGowan – Obama's former digital strategist, was notably excited after Buttigieg announced his candidacy.
the CEO of the company that owns Shadow lol https://twitter.com/taraemcg/status/1088071074468642818 …

MAYOR PETE IS RUNNING https://twitter.com/PeteButtigieg/status/1088016937718874112 …
5,222 people are talking about this
ACRONYM, meanwhile, has distanced themselves from Shadow, Inc., claiming that they are merely "an investor." In a late Monday statement, spokesman Kyle Tharp stated last Monday that the nonprofit is "not a technology company," and has "not provided any technology to the Iowa Democratic Party, Presidential campaigns, or the Democratic National Committee."
Teddy Schleifer

✔@teddyschleifer
ACRONYM also clarifies that it does not wholly own Shadow, saying that Shadow has "other private investors."

But ACRONYM has previously said that it is "launching" Shadow — so the ties between these two organizations are obviously close.https://twitter.com/anotheracronym/status/1085934845942026241 …

Some news this morning We've acquired SMS tool Groundbase & are launching Shadow, a company focused on building the technology infrastructure needed to enable Democrats to run better, more efficient campaigns. Learn more in @politico's Morning Score: https://www.politico.com/newsletters/morning-score/2019/01/17/democratic-presidential-hopefuls-cast-off-pacs-482469 …
Shadow's App was supposed to make reporting caucus results faster and more convenient, only to completely fail on Monday after numerous Iowa Democrats reported major problems trying to download the app and upload results.
In a Tuesday morning statement, Iowa Democratic Party Chair Troy Price acknowledged that Shadow's app was at fault, and that backup procedures had taken longer than expected.
"While the app was recording data accurately, it was reporting out only partial data," said Price. "We have determined that this was due to a coding issue in the reporting system. This issue was identified and fixed."
The party says they used paper documentation to verify that the app's data was "valid and accurate," and that the results will be released "as soon as possible today."