A man wears a respiratory mask after deaths and new confirmed cases revealed from the coronavirus in Qom, Iran on February 25, 2020.
Stringer | Anadolu Agency via Getty Images
Iran's Deputy Health Minister Iraj Harirchi looked visibly feverish as he spoke on state television on Monday, downplaying the spread of the new coronavirus in Iran. Without a face mask on, wiping sweat off his forehead and speaking to local press, he coughed into a tissue several times. One day later, he tested positive for the coronavirus.
Now as reported by Zero Hedge
Update (0940ET)
:
 FARS news agency reports that for former Iranian Ambassador to The Vatican has died from Covid-19.
Prominent Iranian cleric and diplomat, Hadi Khosroshahi passed away today, one day after he was admitted to a hospital in Tehran for testing positive

#

Coronavirus

.

Khosroshahi was Iran's ambassador to the #Vatican and later Iran's top diplomat in #Egypt between 2001 and 2004
Nothing says 'we've got this under control' like confirming that a handful of your government's most-senior officials have caught the virus at the root of a deadly pandemic sweeping the globe.
After confirming on Thursday that its 'official' death toll from the outbreak had reached 22 with 141 cases confirmed (lawmakers have claimed that the death toll as of Monday was up to 50 in the city of Qom alone), Iranian state media reported that the country's vice president for women and family affairs, Masoumeh Ebtekar has tested positive for the virus.
She is the third senior official to be infected, alongside the Deputy Health Minister and Cleric Hadi Khosroshahi, who succumbed to the pneumonia due to his advanced age.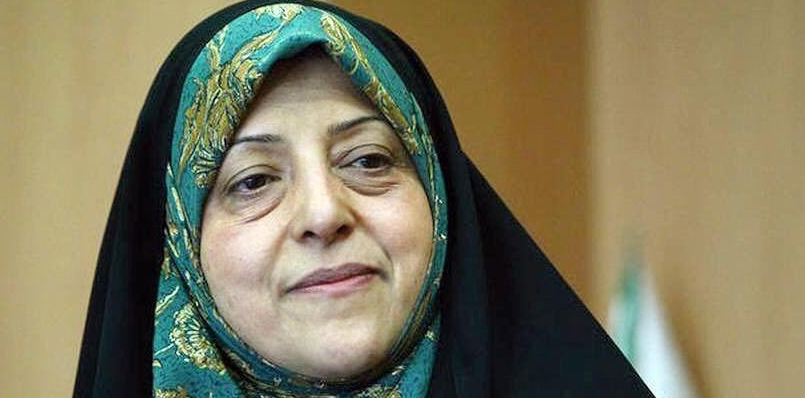 Masoumeh Ebtekar
In a recent tweet from Ebtekar's twitter account (because seemingly every senior Iranian official including the Ayatollah is on twitter), Ebtekar, an immunologist by training, criticized hysteria and panic being propagated by news reports.
As an immunologist, the important point I would like to make is that #COVID-19 outbreak is a health issue that requires experts evidence based observations. Fake, politicized news or posting can be life threatening…

WHO & Health Ministry protocols should be taken seriously. https://twitter.com/ebtekarm_ir/status/1230395361589592064 …

معصومه ابتكار

@ebtekarm_ir

درمورد شیوع #کروناویروس یا COVID-19 بعنوان ایمونولوژیست میگویم موضوع تخصصی است و اظهار نظر سیاسی، خبرسازی و ترساندن به ضرر مردم تمام میشود.
برای مواجهه بااین ویروس جدید، پروتکلهای WHO ودستورالعملهای وزارت بهداشت اصل است. نظام بهداشتی ایران از تخصصی ترین های دنیاست. همراهی کنیم.
To show how serious things are, Iran cancelled 'Friday prayers' in Tehran on Friday as the virus spread further in the capital city.
As reported by CNBC
It's still unclear where the first cases of the virus in Iran came from; Iranian Health Minister Saeed Namaki said the first patients had previously done business in China. Another health official said it stemmed from a group of 700 Chinese clerical students studying in the religious city of Qom, where most of the cases are concentrated.
Iran hasn't suspended flights from China — one of its top trading partners — despite nearly all of its Middle Eastern neighbors doing so.
The country has canceled sports matches, concerts, and closed schools and universities in certain provinces, while workers have been disinfecting public transport venues and posting signs warning against touching surfaces in crowded places. Still, no city-wide quarantines have come into place and religious pilgrims are still moving in and out of Qom, Iran's coronavirus epicenter, which sees some 22 million religious tourists annually.
'The health ministry asked us not to talk about the numbers'
Suspicion of a state cover-up mounted after a legislator from Qom claimed there have been 50 deaths in the city of 1.2 million. Tehran refuted the figure and denied hiding anything.
Iran's neighbors have shut their borders with the country and most Middle Eastern countries have now suspended flights to and from Iran. Health authorities in Bahrain, Oman, Iraq, Kuwait, Afghanistan, the United Arab Emirates and even Canada say they have cases that stemmed from Iran.
"The government has aggravated the crisis for itself by hiding the outbreak of the virus and minimizing its importance," said Dina Esfandiary, an Iranian research fellow at the Harvard Kennedy School's Belfer Center.
"This followed its desire to show solidarity with the Chinese a couple of weeks ago and keeping travel between the two countries open. This is why the crisis is worst in Iran."
With Iran's economy badly damaged by sanctions which have also contributed to shortages of essential supplies including medicine and medical products, it is uniquely vulnerable to the virus's devastation.
And the more the regime scrambles to try and contain it, the further it spreads, as Iran's neighbors close their borders to its citizens and turn away from the Middle East's worst virus '"hot spot".
And as more government officials fall ill, we can't help but wonder how much longer until other state leaders like the Ayatollah gets sick?