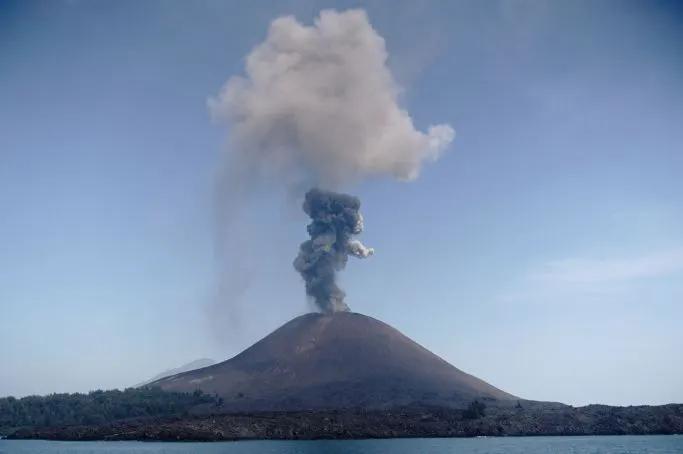 ---
Friday night into Saturday morning, 15 volcanoes around the world had either ash expulsion, eruption, or the launch of incandescent material, including the Popocatépetl.
Here is the list of the volcanoes that showed activity:
-Klyuchevskoy, on Kamchatka; threw ash to a height of 6,100 meters.
– Shiveluch, on Kamchatka; ejected volcanic ash at an altitude of 36,000 feet.
-Aso, central Kyushu.
-Kuchinoerabu-jima, located in Ryukyu Islands
-Sakurajima, located in Kyushu, Japan.
– Ibu, in Halmahera, Indonesia
-Krakatoa, located in the Sunda Strait, Indonesia. It recorded a "discrete eruption," according to the Darwin Volcanic Ash Advisory Center (VAAC).
-Merapi, in Central Java, Indonesia. He emitted a column of ash that rose to an altitude of 6,100 meters.
-Semeru, located in East Java, Indonesia
-Dukono, is in Halmahera. Emitted volcanic ash.
-Kerinci, in Sumatra
– Popocatépetl , in central Mexico. At 22:15 an explosion was registered that generated an eruptive column close to 1 km in height and the emission of incandescent fragments at a short distance.
– Sangay, Ecuador. He expelled Ceiniza at a height of 5,800 meters.
– Sabancaya, located in Peru. The volcano emitted ash that reached a height of 7,300 meters.
-Nevados de Chillán, is located in Chile.
Most of them expelled ash, but the strongest eruption was in Krakatoa, which launched an eruptive column up to 15 km high, generating a volcanic ray.
So far, risks to population have been ruled out. In 1883 the volcano erupted and killed nearly 40,000 people.
Given the fact that COVID-19 is presently a plague attacking the human race, gigantic swarms of locusts are a pestilence ravaging huge portions of entire countries from Africa to the Middle East,  earthquakes are taking place in areas where they generally do not, and now volcanoes all over the planet are erupting, I think it might be a good guess that something really big is going on.   Perhaps the kind of thing that makes folks maybe want to pay attention and get right with God.