WORLD HAL TURNER 06 APRIL 2023 HITS: 38393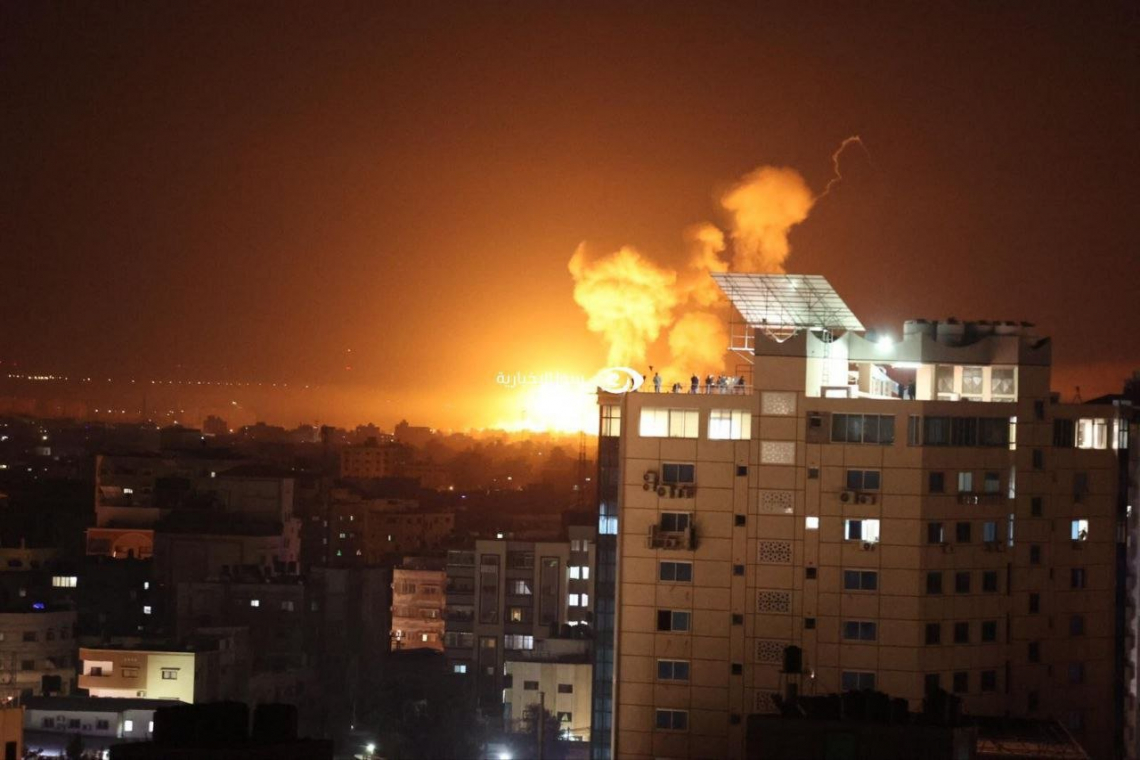 Israel is going to retaliate for rockets fired from Lebanon. The Israeli attack is IMMINENT and "will be more forceful than typical."
The Israeli Foreign Ministry has instructed Ambassadors to tell their host nations Israel will retaliate against Lebanon and will use serious force in doing so.
Ambassadors around the world are now notifying their host governments of this coming retaliation.
1:11 PM EDT — April 6, 2023.
UPDATE 1:29 PM EDT —
Jordanian Foreign Ministry: We are in a dangerous stage and what is happening on the Lebanese border is a reaction to what we witnessed in Al-Aqsa Mosque.
Emergency meeting of Israeli Cabinet Ministers begins right now. "The dilemma: too limited a response will be interpreted as weakness, too strong a response will lead to war with Hezbollah"
Multi front response expected, in Gaza and Lebanon.
All Israeli military leave has been cancelled.
China is deeply concerned over the escalation of the Palestine-Israel conflict.
UPDATE 1:46 PM EDT —
Israel has informed members of the UN Security Council & the UNIFIL with information about the rocket attack from Lebanon and the intention to respond.
RELATED ACTION IN . . . SYRIA . . . .
The Iranian Revolutionary Guards are evacuating sites and headquarters near Damascus International Airport in preparation for a possible Israeli attack in Syria..

Also, the centers of the Syrian National Army are increasing the Air Defense batteries in the center and south of Syria.
Military camps in Syria raised their alert level
UPDATE 5:05 PM EDT —
Israeli artillery is NOW deployed near the Blue Line separating Israel and Lebanon.
The IDF is recalling all military personnel from vacations and leave.
All public bomb shelters have been ordered to open.
PALESTINIAN Joint Operations Room says it is ready to "confront and respond with all force" to any Israeli action in the Gaza Strip.
***** FLASH *****
Deployment of Iron Dome batteries in Tel Aviv and the surrounding area it. (Hal Turner Remark: THIS means without doubt, Israel __is__ going after Hezbollah in Lebanon. Only Hezbollah has missiles that can reach Tel Aviv. If Israel is now deploying Iron Dome Batteries in and around Tel Aviv, then they absolutely ARE going to hit Hezbollah)
We now have reports of jets up over the Gaza Strip, Northern Israel and southern Lebanon.
********** BULLETIN **********
MULTIPLE EXPLOSIONS IN NORTHERN GAZA STRIP. ISRAELI RETALIATION HAS BEGUN
Big explosions in the south, center and north of Gaza as a result of Israeli bombing.
Israeli assault on Gaza underway: multiple targets attacked simultaneously, heavy bombings reported in some Hamas strongholds.
IDF confirms they have begun airstrikes on targets in Gaza
UPDATE 5:45 PM EDT —
Video showing some Israeli Strikes against Gaza Strip:
UPDATE 6:22 PM EDT —
Rocket launch sites being prepared in Lebanon. Israeli fighter jets seen over Beirut, Lebanon.
No explosions from Israeli jets (so far) in Lebanon.
Live Updates ENDING. Tune-in to the Hal Turner Radio Show at 9:00 PM eastern US time for all the latest updates.
Comments
+1# GAZA STRIP.?? WTF? — joe@tittiger.com 2023-04-07 03:39
"MULTIPLE EXPLOSIONS IN NORTHERN GAZA STRIP. ISRAELI RETALIATION HAS BEGUN