Washington: US intelligence agencies are reportedly examining mobile phone data suggesting there could have been an emergency shutdown in October at the Wuhan Institute of Virology.
According to a report, obtained by NBC News, there was no mobile phone activity in a high-security part of the Chinese laboratory complex from October 7 to 24. Previously, there had been consistent use of mobile phones.
The report, carried out by private experts, suggested there may have been a "hazardous event", specifically at the institute's National Biosafety Laboratory, between October 6 and 11. Analysis of mobile phone data from around the institute also suggested roadblocks were in place between October 14 and 19.
Experts urged caution, suggesting the report may be based on limited commercially available mobile phone data, and that there could be other reasons for varying levels of phone usage.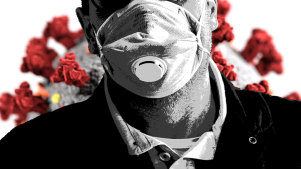 However, the document could be what Donald Trump was referring to when he recently said he had seen evidence giving him a "high degree of confidence" the pandemic began accidentally at the Wuhan laboratory.
The prevailing theory is that the virus originated in bats and crossed over to humans at a market in Wuhan.
But US intelligence agencies continue to investigate the Wuhan laboratory and Mike Pompeo, the US secretary of state, has said there is a "significant amount of evidence".
It was unclear which private organisation carried out the leaked analysis of the mobile phone location data. But the 24-page report suggested it "supports the release of COVID-19 at the Wuhan Institute of Virology" and that the pandemic began earlier than thought. The first confirmed case was on November 17.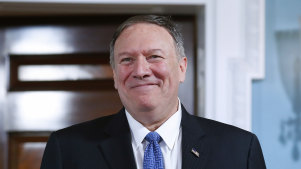 The document was obtained by NBC News in London and has been seen by the US Senate intelligence committee.
Several days ago Marco Rubio, the Republican senator who sits on the committee, wrote on Twitter: "Would be interesting if someone analysed commercial telemetry data at & near Wuhan lab from Oct-Dec 2019. If it shows dramatic drop off in activity compared to previous 18 months it would be a strong indication of an incident at lab & of when it happened."
China has continued to deny that the virus escaped from the Wuhan laboratory.
But a senior Chinese official said the pandemic had exposed weaknesses in the country's operations. In a rare admission. Li Bin, director of China's National Health Commission, said there were "weak links in how we address a major epidemic and the public health system".
The Telegraph, London