Today in "not the Onion" news, a roundtable that was set up by the Council on Foreign Relations specifically to talk about "Doing Business Under Coronavirus" has been cancelled – due to the coronavirus. The meeting was scheduled for Friday of this week and it was cancelled due to the spread of the infection in NYC.
Though we have to say, if they didn't see this coming, we're not sure the roundtable would have held much value to begin with.
The CFR has also cancelled additional conferences that had been scheduled from March 11 to April 3, including events in NYC and Washington, according to Bloomberg.
The CFR joins a long list of cancelled events in New York – a list that now includes the New York auto show, which is being rescheduled until August. The Greater New York Automobile Dealers Association made the announcement that the show would be postponed on Tuesday.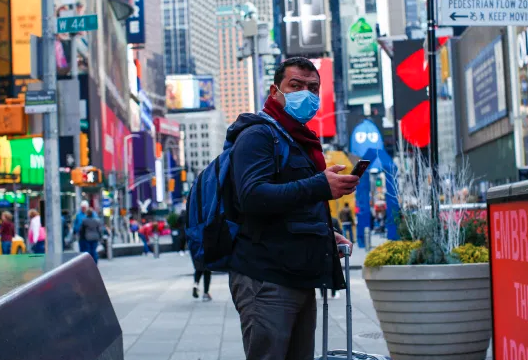 Additionally, we reported on Wednesday that there have been "mass event cancellations" and declining foot traffic across the city, particular in the restaurant industry. One restaurant owner, Tom Colicchio, says his revenue is down "as much as 70%". The NYC Hospitality alliance says it's seen a "big drop" in business.
All other types of events in New York City – from concerts to sporting events to university classes – have all come under scrutiny due to the increase in cases in the city. The National Guard was deployed to New Rochelle, New York yesterday to help deal with an outbreak in the town by closing public places. 
And if you think that's bad, wait until the city finds out that the cases were already there, it was only the increase in testing that has caused the alarm. With the ramp up in testing that's bound to happen over the next few weeks, it looks as though things are only set to get worse from here.